Never place a period
where God has placed a comma.
– Gracie Allen, 20th century American comedian
...you're welcome here!
Worship with us on Sunday mornings
350 Wile Avenue, Souderton
Worship at 9 am.
Fellowship after worship
Church School from 10:30 am until 11:30 am.
We welcome children of all ages in our services. "Busy Bags" and children's bulletins are available from the ushers. And for families who desire it, nursery care is available for preschool children during worship services.
We are wheel-chair accessible and air-conditioned.
Easter Egg Hunt
Zwingli's annual Easter egg hunt will be Saturday, April 4, from 10-11 am. Enjoy crafts, the Bunny Hop, the Easter bunny, and an egg hunt for toddlers through grade 5. No sign-up needed. Bring your family and friends!
Interfaith Hospitality Network
Zwingli offers hospitality during the month of April to guests who have experienced misfortunes such as job loss, disability, fire, or domestic violence. Our hospitality includes welcoming guests each evening, providing meals, overnighting, assisting with transport, occasional child care, weekly linen laundering, and helping with the moving in and out.
Here's a link to online signups to help with meals and overnights for our April guests.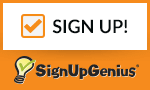 And here's more information about the Interfaith Hospitality Network:
Keystone Opportunity, Interfaith Hospitality Network
Easter Prayer Vigil
In preparation for the Sunrise Service this year, our youth will be hosting a 34 hour prayer vigil focused on hope that will run from 8:00 pm on Good Friday, April 3, until 6:00 am on Easter Sunday, April 5. During that time, we will keep the Christ candle burning as a sign of the hope His resurrection still brings us today.
Please sign up to support this vigil. Anyone under the age of 18 must be accompanied by an adult. Prayer materials will be provided for your use if you are interested.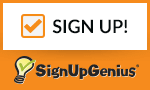 Lenten Worship Schedule
Lenten and Holy Week worship services from February 18 through April 3 will be held with Emmanuel Lutheran Church.
Ash Wednesday at Emmanuel Lutheran, February 18, 7 pm

69 West Broad Street, Souderton
Imposition of Ashes and Sacrament of Holy Communion

Wednesdays, February 25 through March 25, at Emmanuel,

6 pm Soup Supper
6:30 pm Bible Study
7 pm Service

Maundy Thursday at Zwingli, April 2, 7 pm

Foot Washing and Sacrament of Holy Communion

Good Friday at Zwingli, April 3, 7 pm

Tenebrae Service
Royalaires Rescheduled! Swing Dance April 18th
Saturday, April 18th at 8 pm, join us for big-band era music by the Royalaires of Allentown. Dance to the music of this seventeen-piece swing band! Admission is free, but a free-will offering will be accepted.
Gift and Grocery Cards
Your purchase of a GIANT Store or Landis Supermarket gift card from Zwingli church automatically gives the church 5%. Cards are available for purchase Sunday morning or through the church office during the week.
CROP Walk 2014
Thanks to many local walkers and rockers, volunteers and sponsors, this fall's Indian Valley CROP hunger walk was successful. View Jonathan's video on our outreach page!
Our Stewardship Campaign...REAP...unfolding weekly!
RESOURCES
Stewardship means taking care of scarce resources. Thank you to all who give time, talent, supplies, and special financial gifts--gifts that save Zwingli additional expenses from our general fund.
ENTRUST
Stewardship means entrusting our resources to trustworthy people. Thanks you to all of our leaders--pastors, office administrator, music director, Council members, Sunday School teachers, youth leaders, treasurer, financial secretary, and so many others.
ATTITUDE
Stewardship is an attitude of thanks and faith in a God of abundance whose resources and love are limitless.
PROMISE
Drawing on all three meanings of stewardship, we promise support for the work of Zwingli as budgeted in 2015.
REAPing the harvest of stewardship!
Sunday Refreshments
Adopt a Sunday morning to provide some goodies for our fellowship and coffee time after worship. Look for the signup sheet on the bulletin board near the coffee maker in the lobby.
Recycle those can tabs!
We support the Philadelphia Ronald McDonald House. Look for the donation container for beverage can tabs on the Missioners' table in the Atrium.
What is that picture?
These pictures were taken by the Zwingli Youth Photography class as a way to understand that we may not always see things as they are...each picture is just a part of an item in Zwingli. Can you tell what the entire picture would be? We may only see a part of a person, item or activity around us. Stepping back and looking at a bigger picture could change our view of situations, people and experiences. At the same time, isn't it nice to see some of the detail in each item and person if you look closely?
Z, closure on door to sanctuary (look up!)
W, music folder in choir room
I, window frame
N, books on a shelf
G, leaves on a plant
L, space between bricks
I, space between chairs in sanctuary
Paper Recycling!
There's a bin in the back!
Recycle all of your newspaper, magazines, shopping catalogs, office and school papers and mail 24 hours/ 7 days a week right here in our green and yellow bin. You save water and energy by recycling .
Please put all of your magazines, mail, newspapers and office papers in the green and yellow bin in our parking lot, but do not include cardboard or phone books.
We believe...
God loves us unconditionally.
We are one family in Christ.
We are called to follow Jesus.
We are called not to judge, but to accept and forgive others, as we have been accepted and forgiven.
We are called to care for, to develop, and to share cheerfully the gifts and talents God has given us.
I was glad when they said to me, "Let us go to the house of the Lord!"
-Psalm 122:1
Butch Kuykendall, Senior Pastor
Nicole Melara, Associate Pastor
Telephone: 215.723.1186
Fax: 215.723.5402
E-mail: office@zwingli.org
Postal address:
350 Wile Avenue
Souderton, PA 18964